Innovative solutions for your challenging requirements
We Have What it Takes
Much of what we do is adapt our PDU and control systems to meet unique requirements. When our standard equipment solutions don't meet your design, we have what it takes.
We understand that in factory, depot, or military test environments, constraints are many. Limited space, safety factors, unique user control, power monitoring, or even color coordination, and the list goes on…
Check out below some of the ways which AC General can adapt an equipment rack power system for your application.
Ideas on customization:
Connections

Different Power input/output connectors or unique cabling

Ratings and Control

Special current/voltage ratings
Various user control switches, power selection
PDU control via digital IO
Advanced control logic (PLC)

Packaging and protection

Show breaker guards, locks
Panel sizes & strange shapes
Ruggedization

System monitoring

Over/Under voltage, Phase Rotation, Elapsed time
Current monitoring
Power quality monitoring
Networking to host

Circular MIL connectors for outputs

Output and Input connectors tailored to your unique equipment rack loads
Reduce system integration time- Let AC General provide mating cabling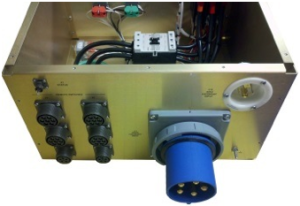 IEC Pin and Sleeve Connectors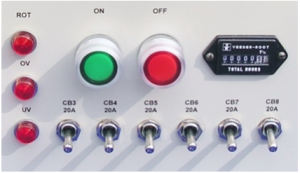 On/Off switches integrated in the PDU front panel
Bat handle auxiliary breakers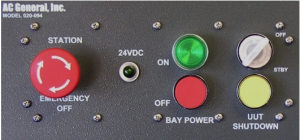 Add more system control switches
Integrated Emergency OFF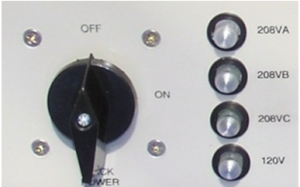 Line-rated main selector switch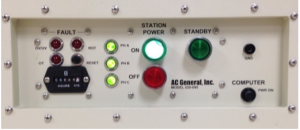 Compact specialized control panel packaging with fault indicators and time monitor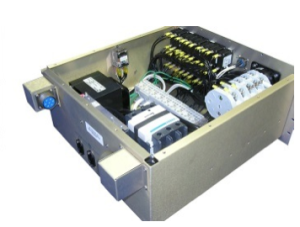 Unique packaging designed for tight cabling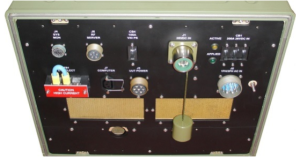 Sealed Transit Cases for rugged-duty field operation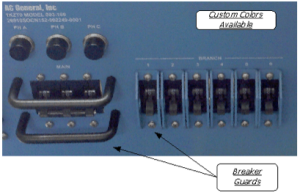 Various forms of circuit breaker guards
Panel color to match existing equipment
Over/Under Voltage and Phase Rotation
Prevents damage to equipment by disengaging the PDU outputs
Enforces phase sequence wiring to A-B-C
Current Monitoring

Monitor AC Line Current with added current sensing

Feed the sensor to built-in meters or route the sensor wiring to your measurement equipment
Power Quality Monitoring (PQM)
Embed a PQM into your PDU and get

Detailed event recording for voltage, frequency, and current
Voltage dips, swells, and interruptions
Waveform graph and RMS graphs
Network connectivity to retrieve all the AC PQM data into your host system
No software required!

Built-in web server
Built-in FTP server
Built-in Modbus-TCP protocol

Perfect option for critical test environments where you need to correlate AC power events to test results

No more guess-work on power sags and surges
Easy to configure
Need More Information?
Interested in learning more about this product or how AC General can custom engineer a product specifically to fit your needs?
The easiest way to reach us is through our online contact form.